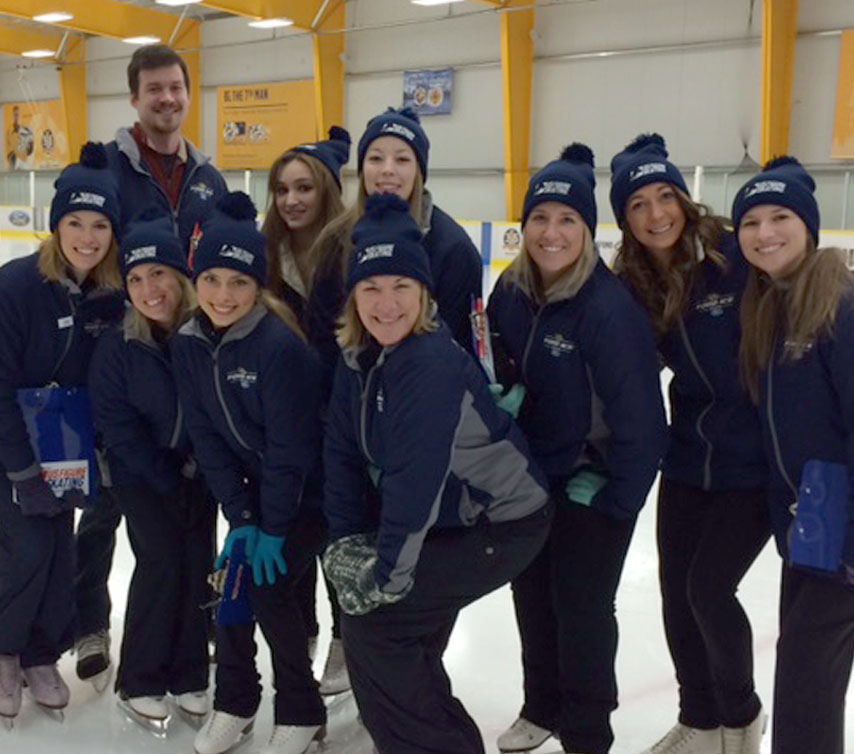 Upcoming Events
2020 Director Workshops
Join us in February for the Midwest and Pacific Coast Sectional Director Workshop and Meetings. These FREE full-day events offer Learn to Skate USA program directors the opportunity to learn about business, marketing and programming strategies for growth and retention along with the opportunity to network with other directors in their section. The workshop is FREE for all current and registered Learn to Skate USA program/assistant directors. Lunch will be provided.
Midwest: Sunday, Feb. 9 – Littleton, Colorado: Edge Ice Arena Register Here (Deadline: Friday, Jan. 31)
Pacific Coast: Sunday, Feb. 23 – Irvine, California: Great Park Ice & Five Point Arena Register Here (Deadline: Friday, Feb. 14)
Topics include:
Learn to Skate USA: programming from the grassroots up
Marketing, communications and creating your digital presence
Increasing retention through specialty and bridge programs
Building a strategic, business and financial plan
Managing parents and customers
SafeSport Program: resources, awareness, necessary policies and procedures to implement, reporting procedures
Networking and roundtable discussion
North American Rink Conference & Expo (NARCE)
The North American Rink Conference & Expo (NARCE) is recognized as the premier annual educational conference and trade show for ice rink industry professionals. The U.S. Figure Skating - Skating Director Program, presented by leaders in the field, is a three-and-a-half-day program providing information and resources to allow for effective leadership and business strategies for program growth and success. Registration includes educational sessions and workshops, networking events, catered lunches and access to the RINK expo.
May 19-22: NARCE Skating Director Course — Buffalo, New York
Early Bird registration (Jan. 1 - Feb. 15): Register Here
Spring 2020 Learn to Skate USA Instructor Workshops
Workshops are open to all instructors, assistants, volunteers and skating directors for Learn to Skate USA programs or related programs for a nominal fee and give instructors the tools to excel. Mark your calendars for the following workshops:
Irvine, California — Feb. 23, 2020: Register Here
9:00 a.m.–4:00 p.m.: Art of Teaching
Antioch, Tennessee — Mar. 1, 2020: Register Here
12:00-6:00 p.m.: Art of Teaching
Sioux Falls, South Dakota — Mar. 7, 2020: Register Here
10:00 a.m.–4:00 p.m.: Art of Teaching
Boston — Mar. 22, 2020: Register Here
9:00 a.m.–4:00 p.m.: Art of Teaching