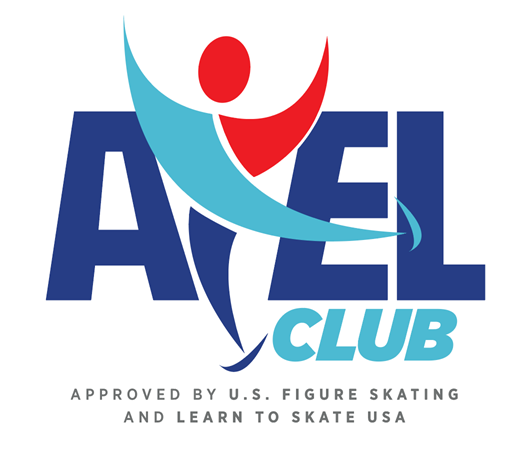 Landing your very first Axel is an accomplishment that should be celebrated! Approved by Learn to Skate USA® and U.S. Figure Skating, the Axel Club is a free recognition program designed to reward members who accomplished this remarkable feat. We understand the amount of time, dedication and hard work it takes to make the Axel dream a reality and have created the Axel Club to recognize your achievement.
Learn to Skate USA® and U.S. Figure Skating members who land their Axel are encouraged to apply to the Axel Club. Inductees with verified submissions receive an official Axel Club membership certificate, a recognition gift, a listing on the Axel Club Hall of Fame page on Learn to Skate USA® and U.S. Figure Skating websites and the opportunity to be featured in Axel Club marketing materials.
Landed your axel and ready to join the club? Click here to complete your membership application.
Show off your Axel! Join the community of Axel-landing skaters across the country and share a video on social media using #AxelClub. Your Axel may even be featured on Learn to Skate USA® or U.S. Figure Skating's social channels!
Hall of Fame
Click the links below to access the Hall of Fame lists for each respective year as well as the Hall of Fame list for the Axel Emeritus Club.