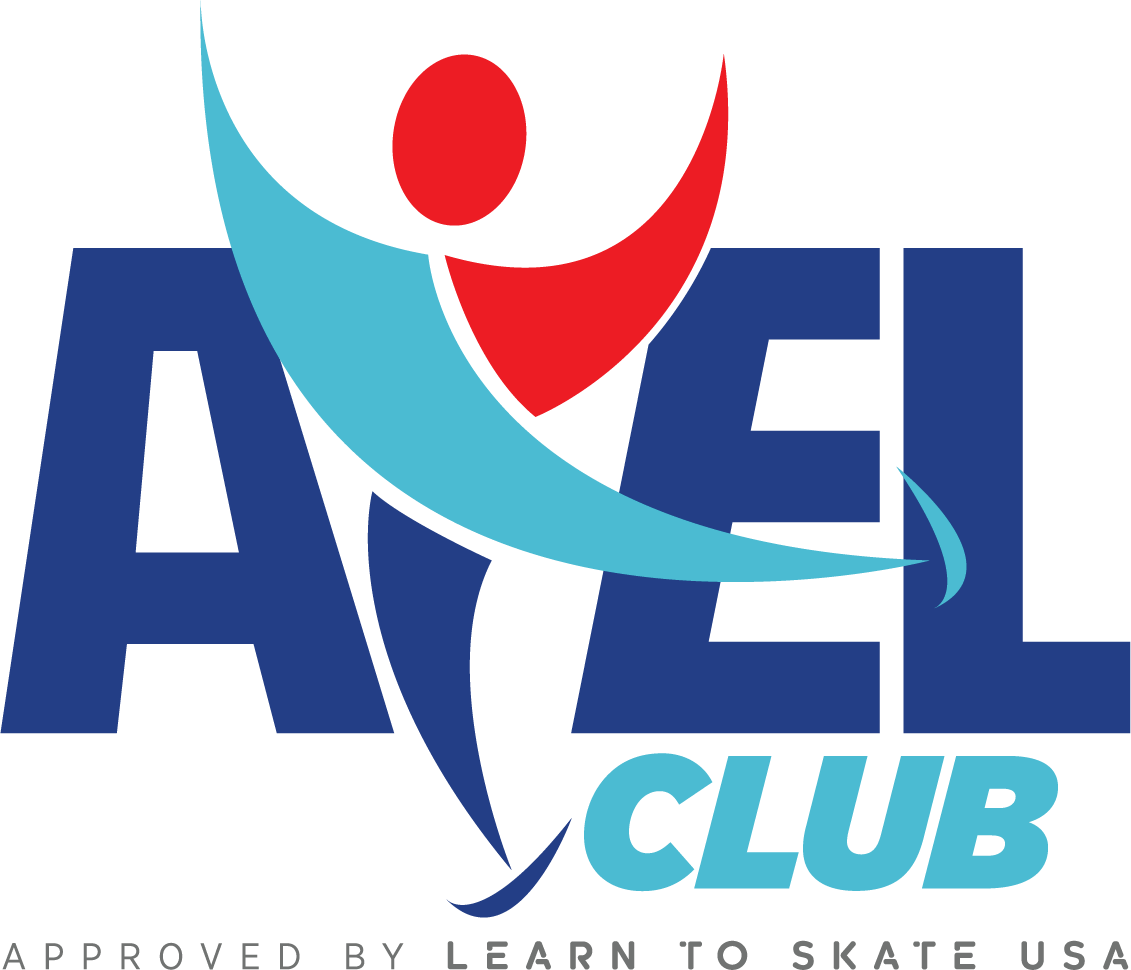 Landing your very first Axel is an accomplishment that should be celebrated. At Learn to Skate USA, powered by Toyota, we understand the amount of time, dedication and hard work it takes to make the Axel dream a reality and have created the Learn to Skate USA Axel Club to recognize your achievement.
Learn to Skate USA members who land their Axel are rewarded with a special certificate, and an application to become an official member of the Learn to Skate USA Axel Club, complete with an official Axel Club membership certificate, recognition gift and recognition on the Axel Club page of the Learn to Skate USA website.
To join the Axel Club, contact your local Learn to Skate USA program director. 
The following skaters have been inducted into the Axel Club.
| | | |
| --- | --- | --- |
|   |   |   |
| Rachel R. | Ice Den Scottsdale | 2/17/2018 |
| Raelynn C. | Center Ice Arena | 2/22/2018 |
| Olivia S. | Coon Rapids Ice Center | 2/25/2018 |
| Alexa L. | Coon Rapids Ice Center | 2/25/2018 |
| Nicole C. | The Rinks-Poway Ice | 3/31/2018 |
| Sophia D. | The Rinx Total Skating Program | 5/5/2018 |
| Bridget H. | Ice Den Scottsdale | 5/17/2018 |
| Sophia F. | Ice Den Scottsdale | 5/21/2018 |
| Sadie L. | Coon Rapids Ice Center | 6/25/2018 |
| Max A. | Idaho Iceworld | 6/22/2018 |
| Gwendolyn V. | The Rinx Total Skating Program | 7/17/2018 |
| Lauren S. | Winterhurst FSC | 7/27/2018 |
| Shelby L. | The Rinks-Poway Ice | 7/30/2018 |
| Elizabeth H. | Skate School of Highland Park | 9/27/2018 |
| Jenna L. | Winterhurst FSC | 11/5/2018 |
| Isabella C. | The Rinx Total Skating Program | 12/16/2018 |
| Olivia M. | The Rinx Total Skating Program | 12/19/2018 |
| Lilly S. | The Rinx Total Skating Program | 1/9/2019 |
| Megan H. | The Rinx Total Skating Program | 1/16/2019 |
| Isabella R. | Ice Den Scottsdale | 3/14/2019 |
| Alyson S. | Ice Den Chandler | 4/27/2019 |
| Genevieve G. | Flyers Skate Zone-Voorhees | 5/6/2019 |
| Natai N. | Flyers Skate Zone-Voorhees | 5/28/2019 |
| Brittany V. | Ice Den Scottsdale | 6/20/2019 |
| Brooklyn M. | Ice Den Scottsdale | 7/11/19 |